1,619.00 ฿
| | |
| --- | --- |
| Brand: Hennessy | Category: Cognac |
| Origin: France | SKU: |
| ABV: 40.00% | Volume: 700 ML |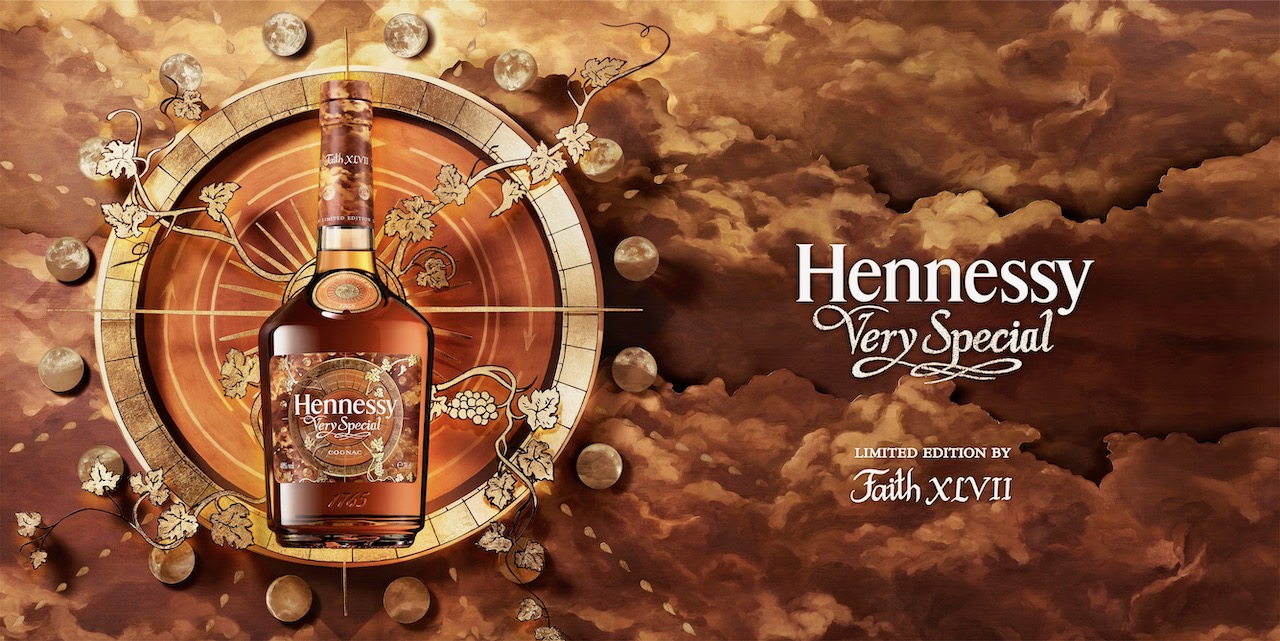 Hennessy V.S. Limited Edition
Nose
Woody and nutty, some sweetness and spice.


Palate
Floral, rounded with berry fruits and vanilla, spicy oak.s.


Finish
Medium, wood, spices.
Since its founding in 1765, Hennessy has revolutionized the cognac world and continues to stand out as the most beloved cognac in the world. Among them, Hennessy V.S has been sending out limited designs in collaboration with contemporary artists who are leading the era in recent years.





This memorable 10th collaboration is a collaboration with the series' first female artist FAITH XLVII (Face Forty Seven). Originally from South Africa, she is currently based in Los Angeles, and although she expresses herself in painting, her creative activities beyond the canvas are leading the world art scene. This Hennessy VS work with the theme of "Blending the Elements" is a method of blending one of Hennessy's spirits, eau de vie (raw sake), and the nature she expresses. It was born with the same concept of fusion with. Her signature color, earth tones, is used in her work, inspired by the spectacle of cognac that respects nature. In addition, the sun, which is the center of natural activities such as the seasons and the cycle of the moon, is drawn with a geometric pattern, and Hennessy V.S is symbolized in the center.
Arranged in Rick, this collaboration is embodied in her style. Please enjoy the limited design bottle of Hennessy V.S by FAITH XLVII, which is a blend of feminine suppleness and strength.